SONOTOMIA
Sound Anatomy of Unique Places

SONOTOMIA – Sound Anatomy of Unique Places is a 32-month long project supported as part of the Creative Europe Culture sub-programme in cooperation with the Education, Audiovisual and Cultural Executive Agency (EACEA).

Mobilising a trans-national worldview, SONOTOMIA is a collaboration between four diverse cultural partners: Pedra Angular in Portugal, Fundación Santa María de Albarracín in Spain, 4DSOUND in The Netherlands and Spatial Sound Institute in Hungary.
About
Today, heritage is expressed not only in tangible but also intangible concepts of knowledge and communication. Monuments, landscapes, biodiversity, folklore and music represent ways of expression passed down from generation to generation and preserve a region's cultural and collective memory.
The survival and preservation of
sound heritage
can be a distinct medium to discover and connect the past, present and future evolution of a place, a region and its surrounding community. Ephemeral yet ubiquitous, the nature and presence of sound can encourage future generations to listen carefully as well as respect and appreciate the environment in which they live.
In this view,
SONOTOMIA: Sound Anatomy of Unique Places
emphasises sound as a unique heritage artefact.
The project postulates that sound heritage is challenged and relatively understated within the fast-changing conditions of contemporary societies. There is a pressing need to raise educational awareness and work towards development of research methodologies that include new digital and technological approaches for sound preservation that can incorporate elements of the acoustic space (natural or man-made environments) in which the recording took place and tap into its experiential potential for spatial perception and understanding.
The SONOTOMIA project unfolds through artist residencies in selected sites of study to examine how sound can convey the characteristics of shared cultural heritage.
Residential activities will focus on capacity building, field trips, recording experiments and co-creation. The use of the 4DSOUND system to distribute collected soundscapes will direct how space shapes sounds and how sounds can be used to deepen one's understanding of space to create more subtle, nuanced and intense levels of awareness within it. The working process and interdisciplinary collaboration between artists and creative professionals will translate into co-created works of art, research dissemination and public events.
Link:
https://sonotomia.com/
Sites of Study

The residencies are held in a variety of locations, each with its own unique cultural and natural heritage:
Alentejo, Portugal
Alentejo, also known as
Além-Tejo
, or
Lands Outside the Tejo
, is the largest of Portugal's south central and southern regions. Historically and culturally significant, the region is inhabited by very old towns and villages that date back to Roman times, enriched by contributions from the Roman Empire and the Islamic era (8th-13th centuries).
Alentejo is a distinctly human landscape with a wide range of soundscapes. The apparent serenity of the surrounding countryside - populated by myriad sounds of nature that are enriched by the gurgling of rivers, the sounds of wind in the hills, olive groves and vineyards and the sounds of a variety of animals contrasts with the hustle and bustle of the localities with the sounds of children in school courtyards, the leisurely conversation of the elderly in gardens, the echoes of music festivals, traditional dances and the sounds of its multitudinous artisan industries.
The omnipresence of the Atlantic, the noise of fishing boats and massive intercontinental transporters, combined with the cheerful noise of the beaches in summer, can be heard along the coast. Passing trains, planes landing and taking off from Beja airport, sirens from the Port of Sines and sounds from massive petrochemical and grain processing plants are among the sounds of industrialisation.
Albarracín, Spain
Albarracín is located in the Iberian Sierras in the Spanish province of Teruel. It lies to the south of the valley of Ebro, which passes through the heart of the Autonomous Community of Aragón.
There is plenty of wild nature in the Sierra of Albarracín (mountain chain), as well as a wealth of diverse flora and fauna. It is a location where many river sources (including the Guadalaviar and Tajo), ancient paintings and spectacular geological features can be found, all of which combine to create a unique experience.
The Fundación Santa Mara de Albarracn (FSMdA)
has been at the forefront of the city's most recent patrimonial renovation and orderly heritage projection through history. It is committed to architectural and movable reconstruction, as well as cultural activation, and hosts an annual program of courses, lectures, exhibits and concerts with music as a key component of its curation.
Budapest, Hungary
Budapest is chosen as a location because it is a larger city with an ideal urban soundscape. The city can be distinguished by a variety of sound sources more characteristic of urban environments, such as traffic noises, a higher concentration of human sounds (due to the city's high density) and construction work noises (city in development). The Danube river and many green spots also generate sounds of nature.
Budapest is also home to a diverse range of historic and cultural monuments, many of which are designated as UNESCO World Heritage Sites. Hungary has a strong musical profile, with many important contributions to folk and classical music among other genres.
Link:
https://sonotomia.com/residencies/
SONOTOMIA RESIDENCIES
SONOTOMIA Residency 1.0, Portugal


The first SONOTOMIA residency took place in Alentejo, Portugal, from September 14 to 21, 2020.

During the residency, five selected residents and participants worked on discovering Alentejo's rich marine and coastal life (including rivers and lakes) through spatial sound recordings, systematisation, archiving and manipulation (scientific and creative co-production).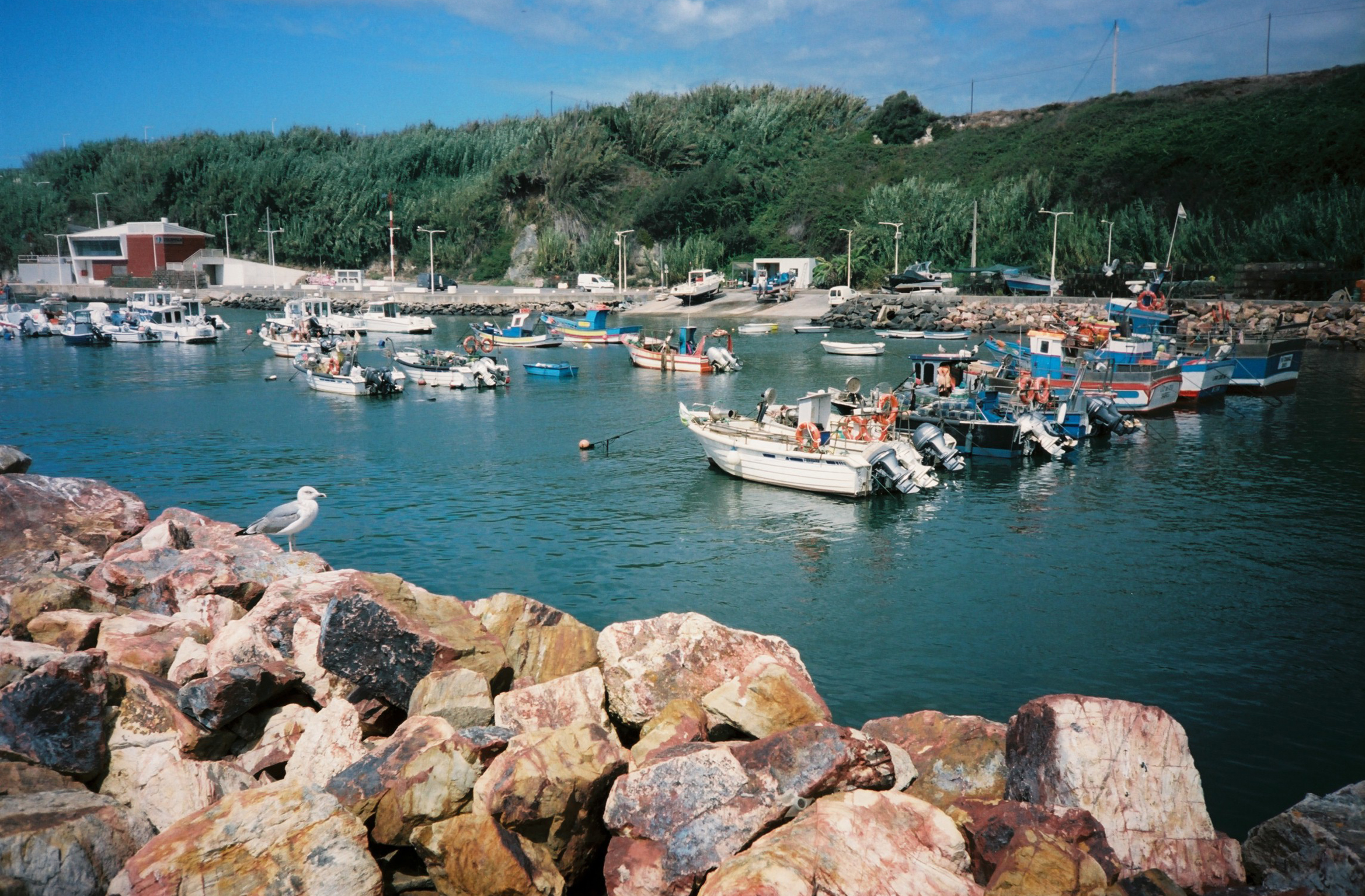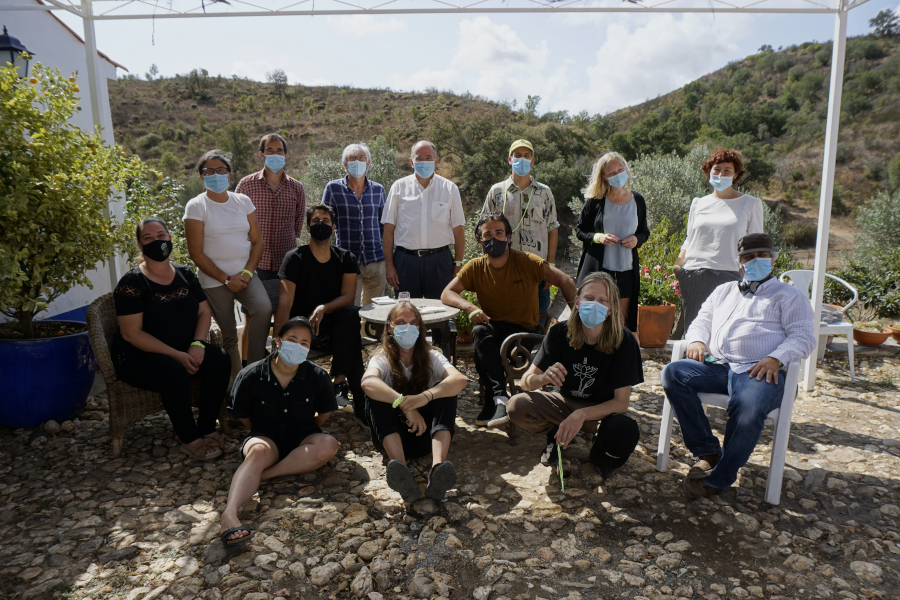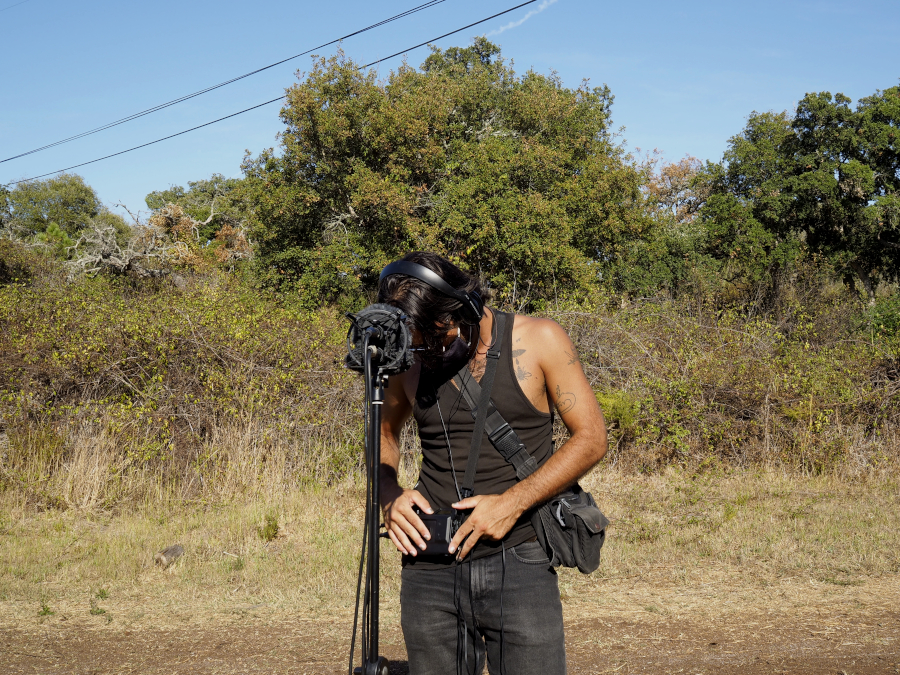 Images:
© SONOTOMIA. All rights reserved.
SONOTOMIA Residency 2.0, Spain


From August 30 to September 06, 2021, SONOTOMIA Residency 2.0 took place in Albarracín, Spain.

During this week-long residency, seven participants worked on capturing the sounds of Albarracín and its cultural and natural heritage soundscapes. Experiments with spatial sound recordings, systematisation, archiving, creative and scientific collaboration will form the basis of the residency process.


SONOTOMIA Residency 3.0, Budapest

BUDAPEST 3000: Audition of the Future City (2022)
Imagine the soundscape of the city a thousand years from now. Which sounds have remained and which have disappeared? How does the way we listen in the here and now enable us to evolve the future?
During 10 days, 9 participants of the residency worked in intercultural groups to capture the entangled urban and natural areas that identify the city of Budapest as a socio-cultural, geographical and biophysical environment. They investigated the state we are in as a society measured by its sonic imprint, raising questions about how we want our future environments to sound like. Which sounds do we keep, (re-)introduce or abandon? Moving beyond the oversaturation of acoustic and informational noise typical of our present societies, how does it sound like when we imagine a new equilibrium with respect to the integrity of the human and non-human individual and collective being?
The recordings of the city of Budapest were merged with recordings collected from previous residencies in Alentejo, Portugal and Albarracín, Spain to form an inter-local assemblage composed for the bespoke 60-channel 4DSOUND system at the Spatial Sound Institute. By sampling, merging and juxtaposing sonic memes from contrasting and complementing environments and integrating them into one sonic space, an immersive audition of our (non-)urban future was providing.
The results of the residency culminated in a sound exhibition open for the public on May 14-15th at the Spatial Sound Institute, presented in collaboration with Art Quarter Budapest.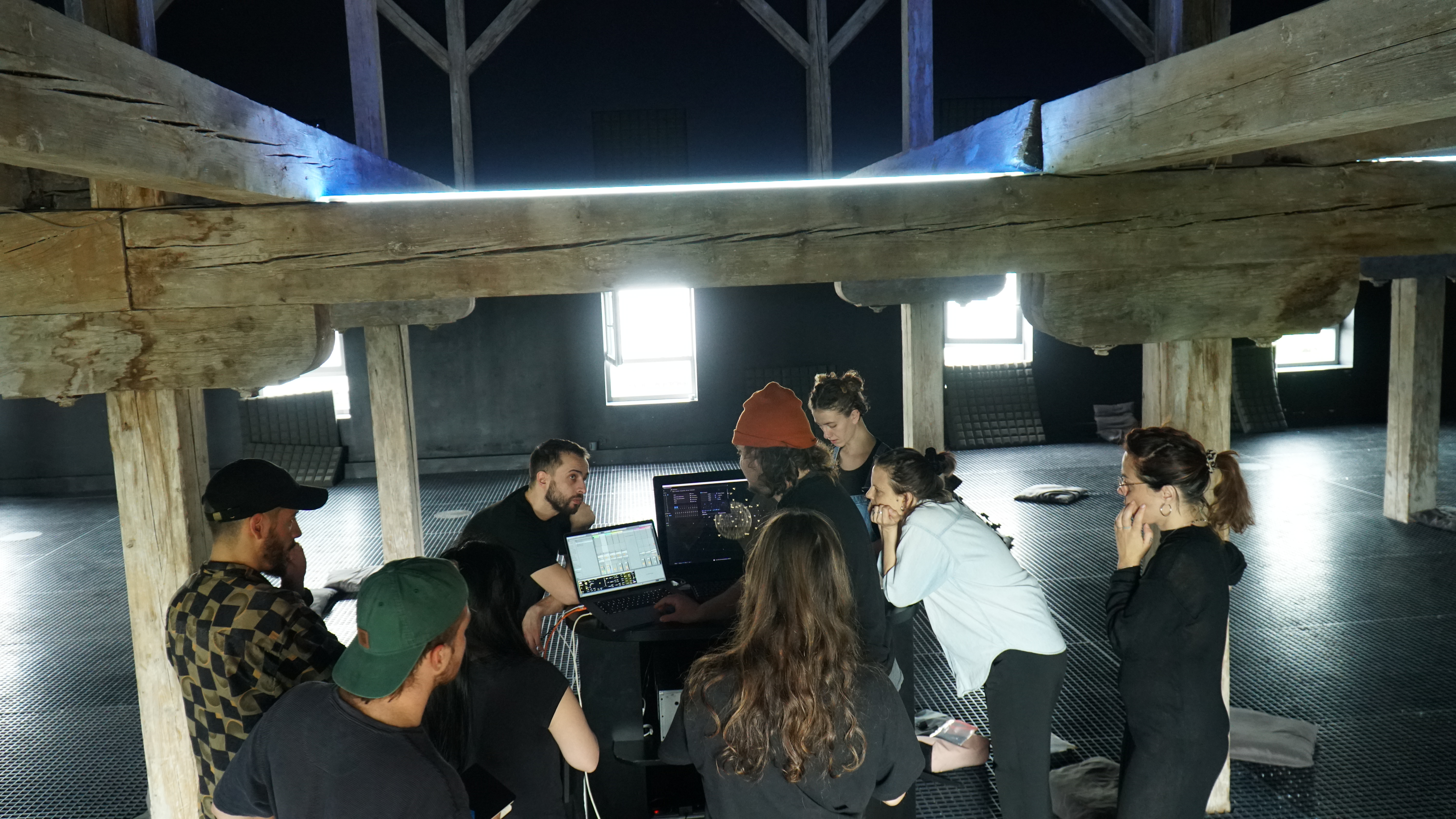 Spatial Sound compositions developed during the Sonotomia Residency 3.0 :
Drawn In
The soundscape of the urban future reminds us of the present.
Field recordings
Portugese bagpipe
Lyra-8 Organismic synthesizer
József Iszlai
[HU],
Duarte Eduardo
[POR],
Rozi Mákó
[HU]
Elvágyódás
Elvágyódás
is a Hungarian word with no direct English translation. It captures a wanting to be away, not necessarily in a different place, but just a desire to be elsewhere.
The creation of Elvágyódás began with a curiosity to find ways to create amorphous rooms. Resonance, which usually allows us to define the space we feel we are in, transforms to become a music that is heard not in the traditional sense through our ears, but felt, vibrating through us via the architecture of the space. A music 'for the ears of the skin'.
Using properties of the building itself, e.g. resonant frequencies, and sounds recorded in Budapest both above and below ground, multidimensional audio recordings create a hyperrealistic virtual environment. Elvágyódás is a theatre of illusion created for the 4DSOUND system in which the space itself plays the protagonist in an evolving state of being which is non-linear, undefinable and untranslatable.
Jamie Man
[UK], André Fonseca [POR],
Marijn Cinjee
[NL]
Akva
In this spatially immersive aural essay, we propose that sound rituals will remain amongst us in the year 3000. With a shift in our atmosphere, these sound rituals persist as an artificial space, in which symbolic physical processes become vital to our success as living species. Not by means of survival of the strongest, nor interdependence, nor self-serving but through cooperation achieved by communication and language.
Our piece ends with a clear chant in a language from our speculative future, from which our title originates, and we kindly invite you to chant along with it in your own phonetics.
In this way, we celebrate the resonance from our songs sung in unique buildings of the future. This is an announcement of sacred nature.
Kim Lyons
[ESP],
Úrsula Bravo
[ESP],
Csaba Hajnóczy
[HU]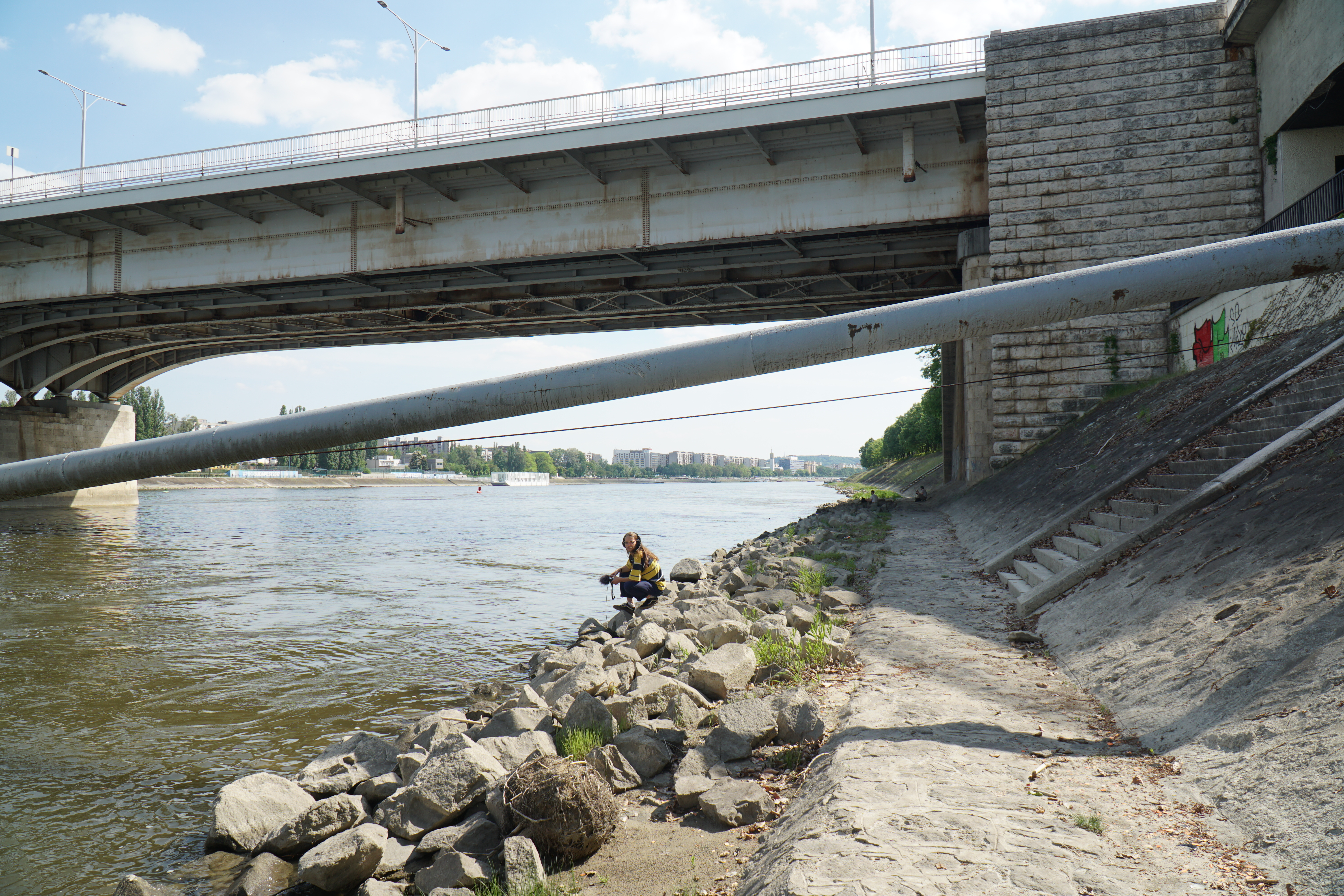 Photo Credits: Ana Amorós López






SONOTOMIA Final Event, Portugal

The SONOTOMIA Final Event was held in Odemira, Alentejo, Portugal, in November 2022.




SONOTOMIA Sound Library

During the different residencies, the SONOTOMIA participants archived a numerous amount of recordings that hugely contribute to the archeology of sound and the memory of sonic spaces and landscapes. Therefore playing a key role on creating a library that will portay throughout time and interaction the evolution of our sonic world.

SONOTOMIA Sound Library is a digital collection of recorded sounds that is widely accessible to those curious to learn about and experience original sounds taken by participants of SONOTOMIA residencies across three regions, namely, Alentejo, Albarracín and Budapest.

The Sound Library presently includes sounds recorded during the course of the first and the second residency, which took place in Alentejo, Portugal, in fall of 2020 and in Albarracín, Spain, in fall 2021.

This Library is a living, transformational concept, which means that it is being continuously updated as new recordings become available. The full online library can be accessed here: https://sonotomia.com/sound-library/










Related