BUDAPEST 3000:
Audition of the Future City (2022)

SONOTOMIA Residency 3.0
Imagine the soundscape of the city a thousand years from now. Which sounds have remained and which have disappeared? How does the way we listen in the here and now enable us to evolve the future?
SONOTOMIA Sound Anatomy of Unique Places
investigates sound as a unique artifact of cultural and natural heritage. The SONOTOMIA project unfolds through artist residencies in selected sites of study in Portugal, Spain and Hungary. SONOTOMIA Residency 3.0 took place from May 5-15 in Budapest, Hungary hosted by the Spatial Sound Institute.
The present soundscape of Budapest can be distinguished by the variety of sounds characteristic of urban environments, such as traffic noises, human sounds and construction work noises. In contrast, the Danube river and many larger green areas intersecting and surrounding the city also generate sounds of nature. Budapest is home to a diverse range of historic and cultural monuments, many of which are designated as UNESCO World Heritage Sites. The city has a strong musical profile, with many important contributions to folk and classical music, among other genres.
During 10 days, 9 participants of the residency worked in intercultural groups to capture the entangled urban and natural areas that identify the city of Budapest as a socio-cultural, geographical and biophysical environment. They investigated the state we are in as a society by its sonic imprint, raising questions about how we want our future environments to sound like. Which sounds do we keep, (re-)introduce or abandon? Moving beyond the oversaturation of acoustic and informational noise typical of our present societies, how does it sound like when we imagine a new equilibrium with respect to the integrity of the human and non-human individual and collective being?
The recording of the city of Budapest was merged with recordings collected from previous residencies in Alentejo, Portugal and Albarracín, Spain to form an inter-local assemblage composed for the bespoke 60-channel 4DSOUND system at the Spatial Sound Institute. By sampling, merging and juxtaposing sonic memes from contrasting and complementing environments and integrating them into one sonic space, we were provided with an immersive audition of our (non-)urban future.
The results of the residency culminated in a sound exhibition open for the public on May 14-15th at the Spatial Sound Institute, presented in collaboration with Art Quarter Budapest.
Spatial Sound Compositions developed during the residency:
Drawn In

The soundscape of the urban future reminds me of the present.

Field recordings
Portugese bagpipe
Lyra-8 Organismic synthesizer

József Iszlai [HU], Duarte Eduardo [POR], Rozi Mákó [HU]

Elvágyódás

Elvágyódás is a Hungarian word with no direct English translation. It captures a wanting to be away, not necessarily in a different place, but just a desire to be elsewhere.

The creation of Elvágyódás began with a curiosity to find ways to create amorphous rooms. Resonance, which usually allows us to define the space we feel we are in, transforms to become a music that is heard not in the traditional sense through our ears, but felt, vibrating through us via the architecture of the space. A music 'for the ears of the skin'.

Using properties of the building itself, e.g. resonant frequencies, and sounds recorded in Budapest both above and below ground, multidimensional audio recordings create a hyperrealistic virtual environment. Elvágyódás is a theatre of illusion created for the 4DSOUND system in which the space itself plays the protagonist in an evolving state of being which is non-linear, undefinable and untranslatable.

Jamie Man [UK], André Fonseca [POR], Marijn Cinjee [NL]

Akva

In this spatially immersive aural essay, we propose that sound rituals will remain amongst us in the year 3000. With a shift in our atmosphere, these sound rituals persist as an artificial space, in which symbolic physical processes become vital to our success as living species. Not by means of survival of the strongest, nor interdependence, nor self-serving but through cooperation achieved by communication and language.
Our piece ends with a clear chant in a language from our speculative future, from which our title originates, and we kindly invite you to chant along with it in your own phonetics.

In this way, we celebrate the resonance from our songs sung in unique buildings of the future. This is an announcement of sacred nature.

Kim Lyons [ESP], Úrsula Bravo [ESP], Csaba Hajnóczy [HU]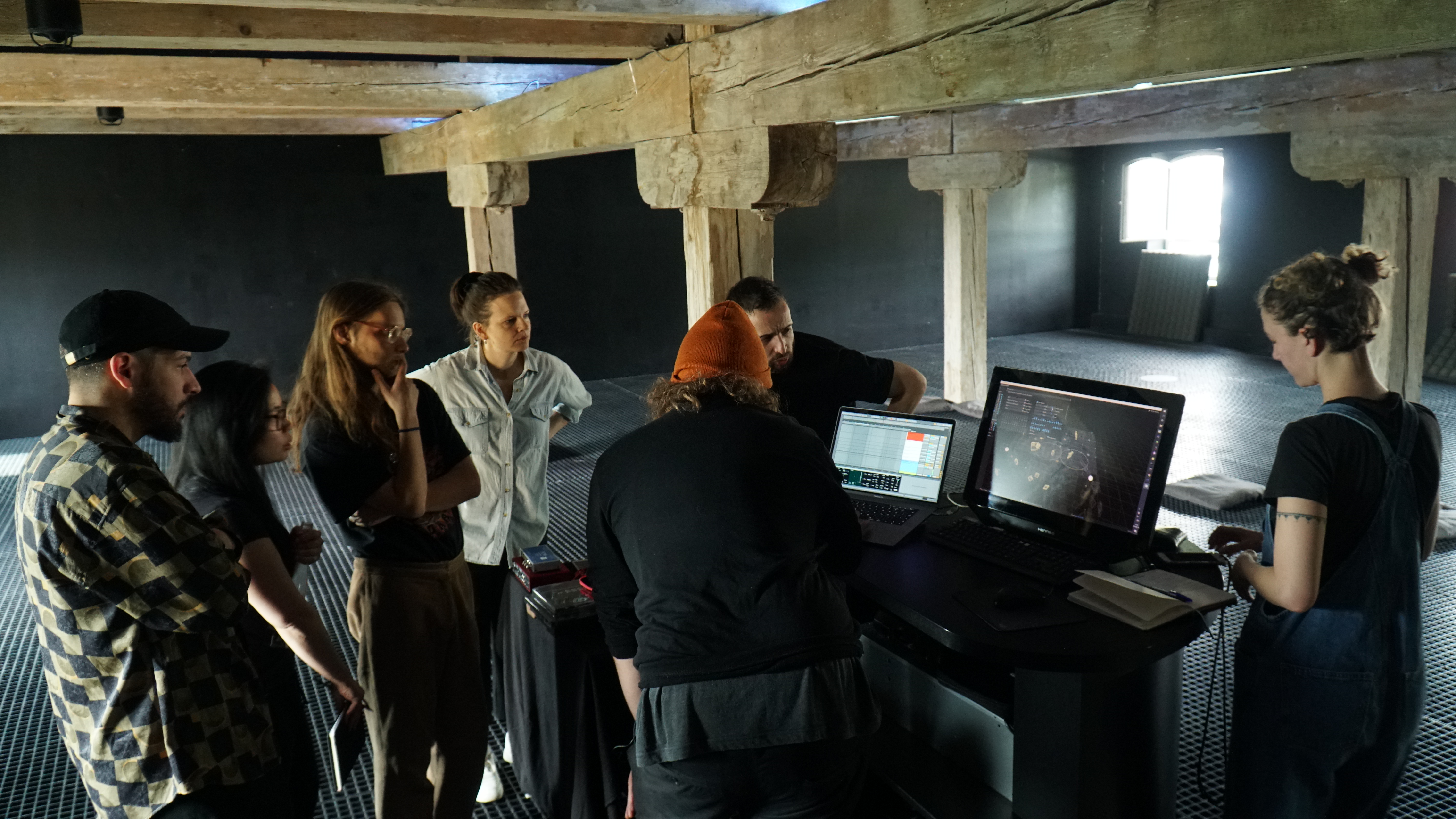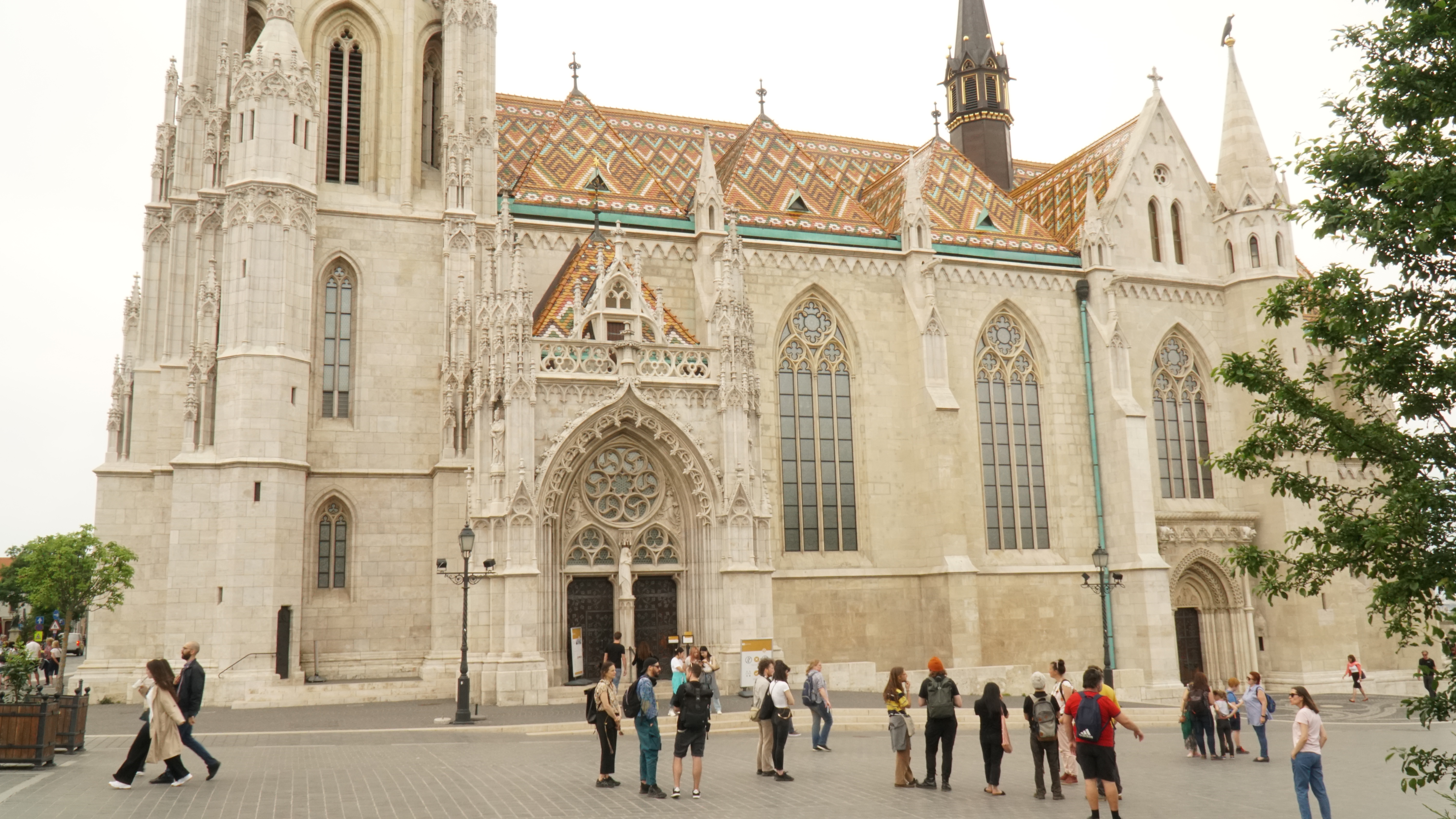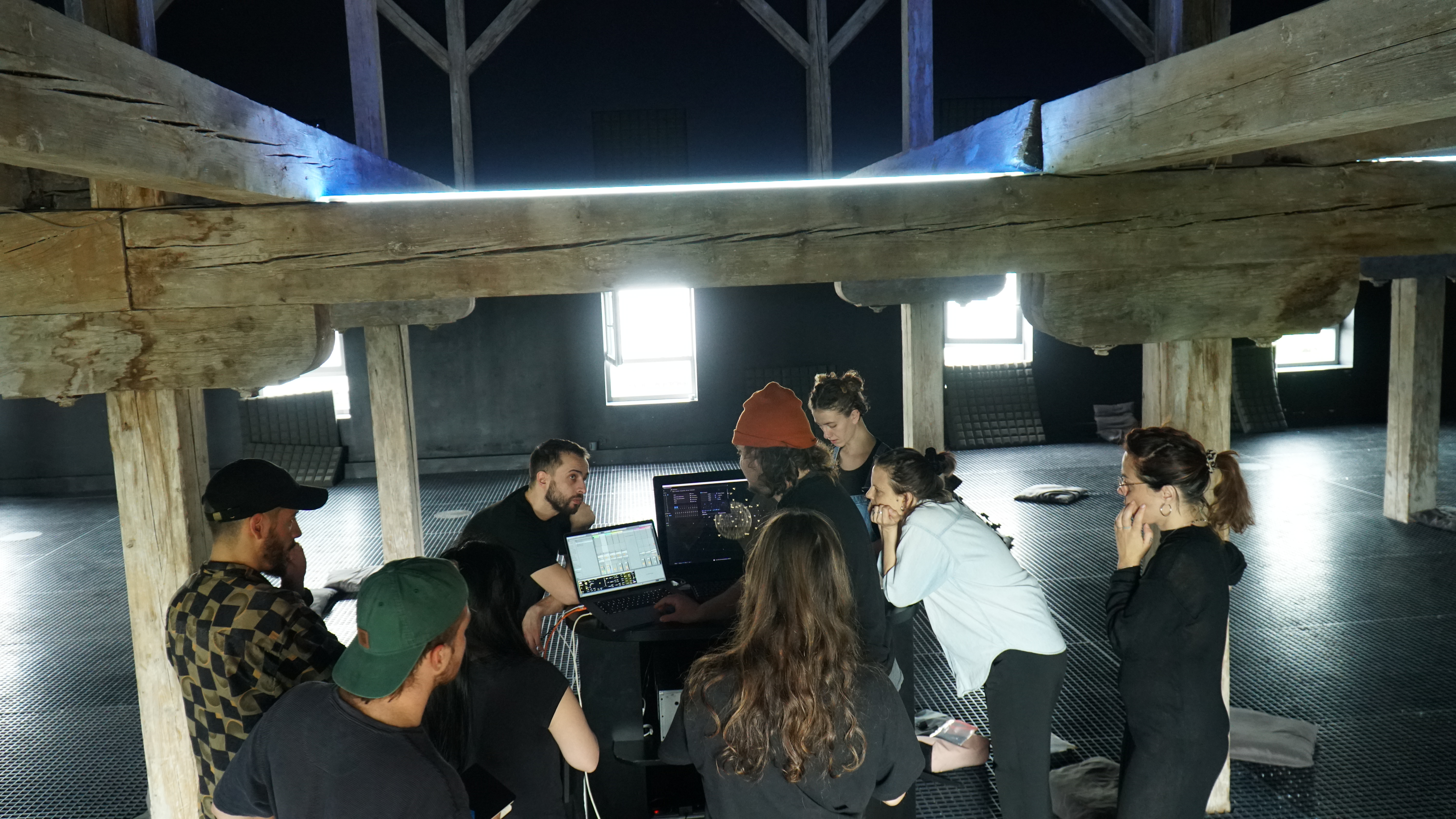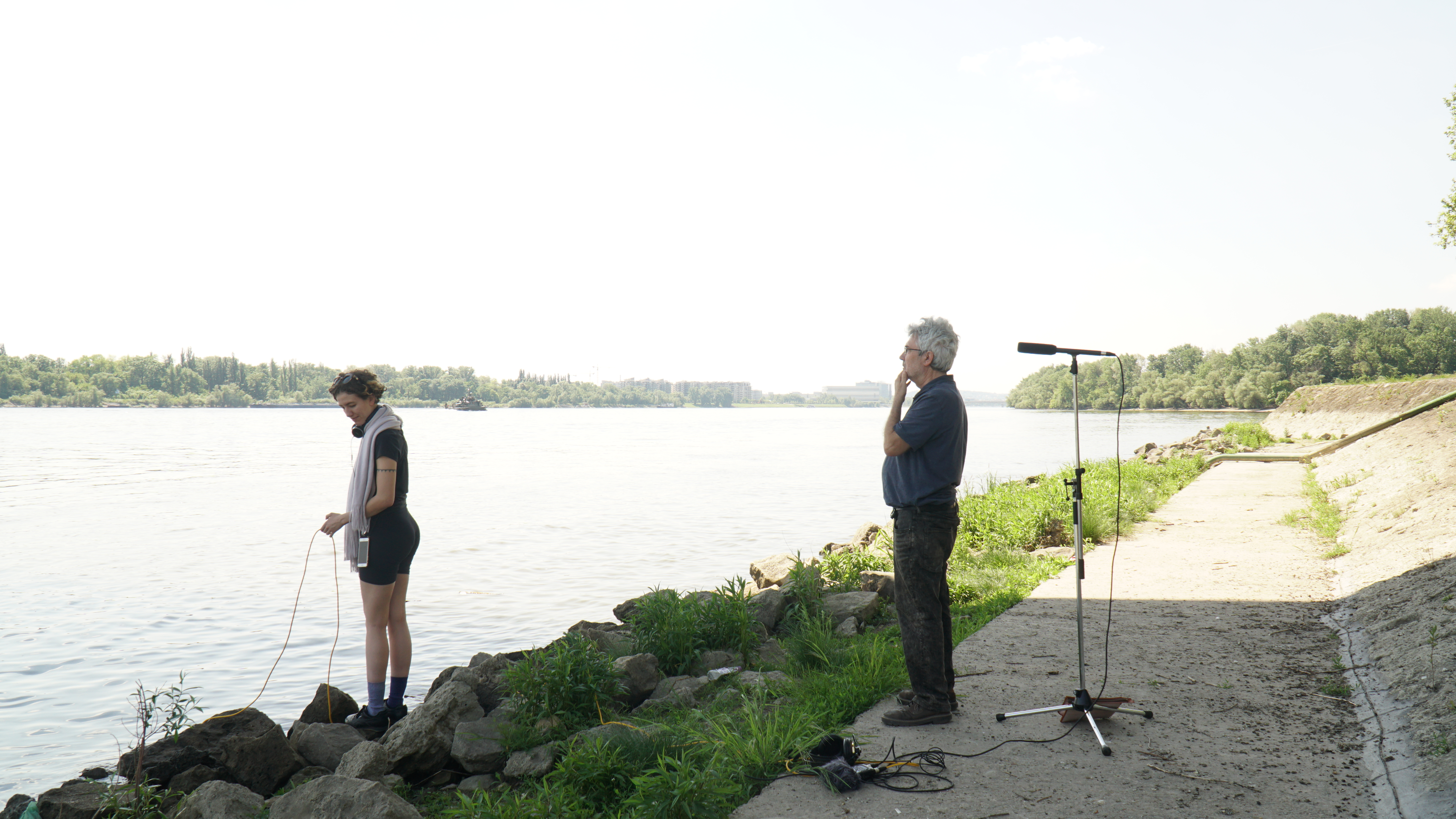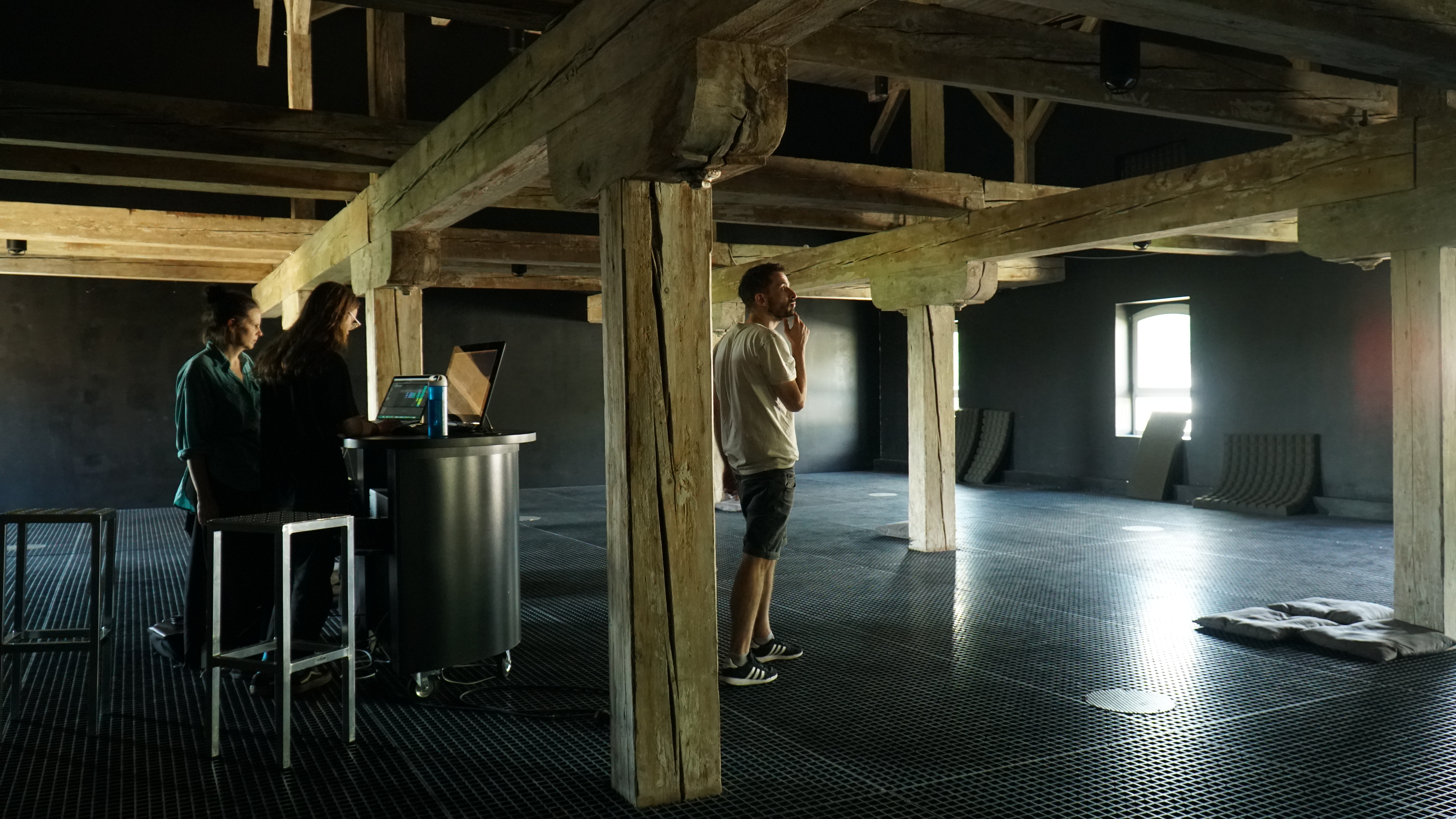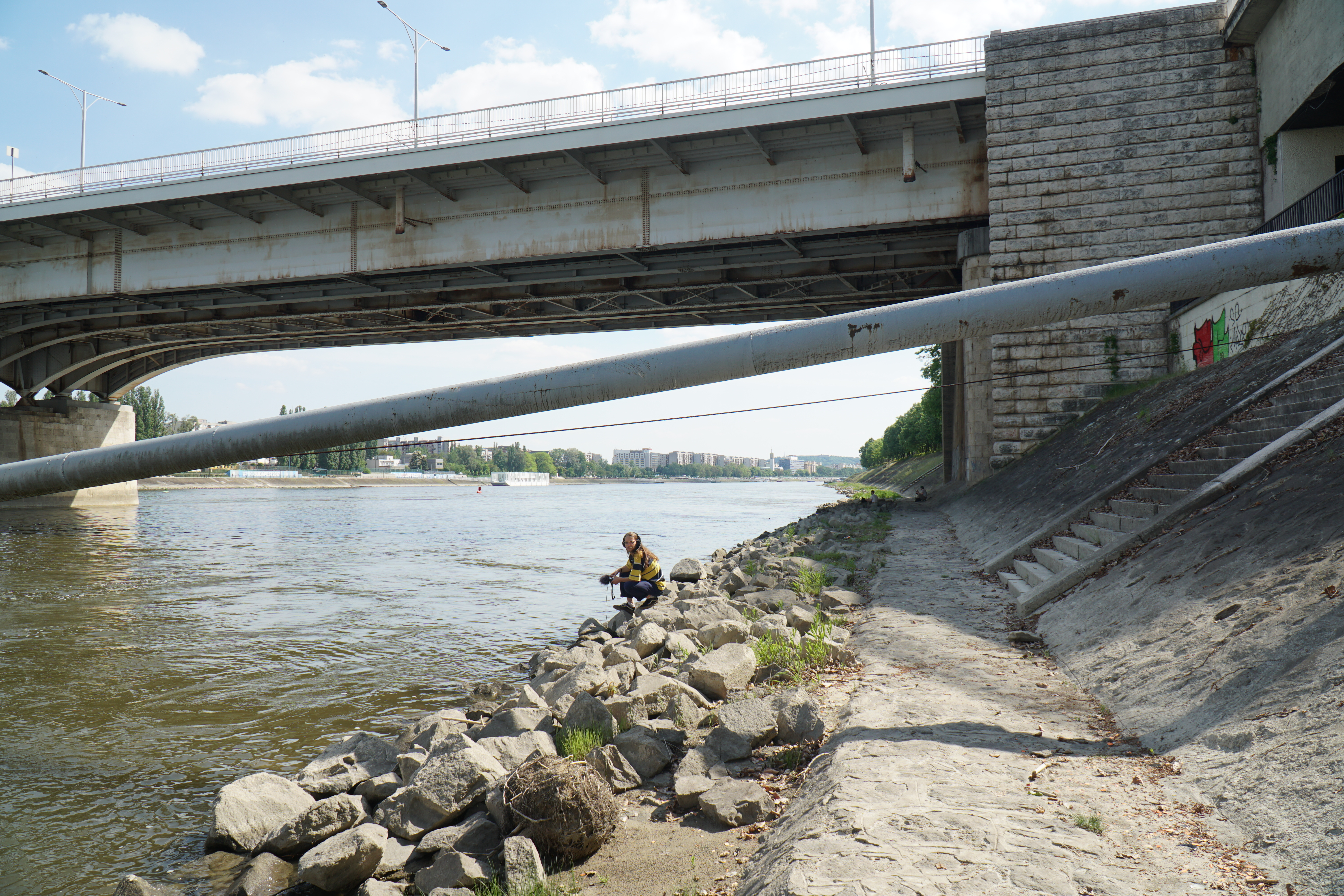 Photo Credits: Ana Amorós López










Photo Credits : Lewis Blakely







Related: