In 2016, The Spatial Sound Institute presented two concerts in 4DSOUND by Mexican composer/producer
Murcof
and fourteen classical musicians of the
Listen Ensemble
from Paris, France.
The Listen Ensemble is a chamber music orchestra. Formed by alumni musicians graduated from the Royal Conservatoire de Paris, the ensemble develops new interactions between technologies and musical language. Having no director, the interpretation of the Listen ensemble is a result of dialogues, cooperation and combined listening by the musicians.
Besides the presentation of new compositions that were especially composed for 4DSOUND, Murcof and the Listen Ensemble created a spatial remix of
Terry Riley
's masterpiece 'In C' for orchestra and electronics.
'In C' consists of fifty-three short melodies in the C-Major scale. Some motives are made up of only one note while others go as far as developing into a musical phrase. Each musician is free to contribute the motives when he or she wishes. The resulting continuous repetition and change of structure allows for a loss of temporal bearings, engendering a profound hypnotic effect on the listener. To complete the immersive experience, the work is spatialized in 4DSOUND allowing for live direction of each sound source to move throughout the space. This set-up, and that of the musicians, invites the audience to have a different listening experience depending on where they are as they move about the space.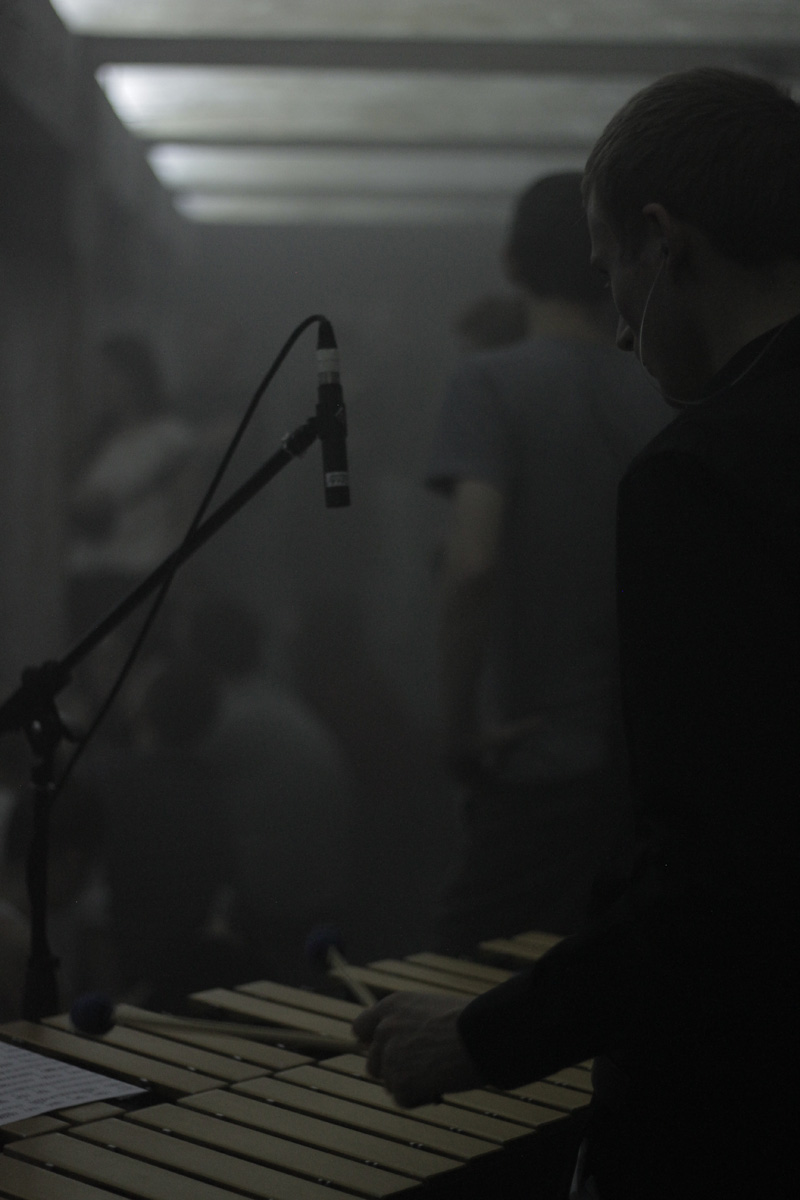 —