SONOTOMIA
Sound Anatomy of Unique Places
SONOTOMIA – Sound Anatomy of Unique Places is a 32-month long project supported as part of the Creative Europe Culture sub-programme in cooperation with the Education, Audiovisual and Cultural Executive Agency (EACEA).

Mobilising a trans-national worldview, SONOTOMIA is a collaboration between four diverse cultural partners: Pedra Angular in Portugal, Fundación Santa María de Albarracín in Spain, 4DSOUND in The Netherlands and Spatial Sound Institute in Hungary.

---
About
Today, heritage is expressed not only in tangible but also intangible concepts of knowledge and communication. Monuments, landscapes, biodiversity, folklore and music represent ways of expression passed down from generation to generation and preserve a region's cultural and collective memory.
The survival and preservation of
sound heritage
can be a distinct medium to discover and connect the past, present and future evolution of a place, a region and its surrounding community. Ephemeral yet ubiquitous, the nature and presence of sound can encourage future generations to listen carefully as well as respect and appreciate the environment in which they live.
In this view,
SONOTOMIA: Sound Anatomy of Unique Places
emphasises sound as a unique heritage artefact.
The project postulates that sound heritage is challenged and relatively understated within the fast-changing conditions of contemporary societies. There is a pressing need to raise educational awareness and work towards development of research methodologies that include new digital and technological approaches for sound preservation that can incorporate elements of the acoustic space (natural or man-made environments) in which the recording took place and tap into its experiential potential for spatial perception and understanding.
The SONOTOMIA project unfolds through artist residencies in selected sites of study to examine how sound can convey the characteristics of shared cultural heritage.
Residential activities will focus on capacity building, field trips, recording experiments and co-creation. The use of the 4DSOUND system to distribute collected soundscapes will direct how space shapes sounds and how sounds can be used to deepen one's understanding of space to create more subtle, nuanced and intense levels of awareness within it. The working process and interdisciplinary collaboration between artists and creative professionals will translate into co-created works of art, research dissemination and public events.
Link:

https://sonotomia.com/
Sites of Study

The residencies are held in a variety of locations, each with its own unique cultural and natural heritage:
Alentejo, Portugal
Alentejo, also known as
Além-Tejo
, or
Lands Outside the Tejo
, is the largest of Portugal's south central and southern regions. Historically and culturally significant, the region is inhabited by very old towns and villages that date back to Roman times, enriched by contributions from the Roman Empire and the Islamic era (8th-13th centuries).
Alentejo is a distinctly human landscape with a wide range of soundscapes. The apparent serenity of the surrounding countryside - populated by myriad sounds of nature that are enriched by the gurgling of rivers, the sounds of wind in the hills, olive groves and vineyards and the sounds of a variety of animals contrasts with the hustle and bustle of the localities with the sounds of children in school courtyards, the leisurely conversation of the elderly in gardens, the echoes of music festivals, traditional dances and the sounds of its multitudinous artisan industries.
The omnipresence of the Atlantic, the noise of fishing boats and massive intercontinental transporters, combined with the cheerful noise of the beaches in summer, can be heard along the coast. Passing trains, planes landing and taking off from Beja airport, sirens from the Port of Sines and sounds from massive petrochemical and grain processing plants are among the sounds of industrialisation.
Albarracín, Spain
Albarracín is located in the Iberian Sierras in the Spanish province of Teruel. It lies to the south of the valley of Ebro, which passes through the heart of the Autonomous Community of Aragón.
There is plenty of wild nature in the Sierra of Albarracín (mountain chain), as well as a wealth of diverse flora and fauna. It is a location where many river sources (including the Guadalaviar and Tajo), ancient paintings and spectacular geological features can be found, all of which combine to create a unique experience.
The Fundación Santa Mara de Albarracn (FSMdA)
has been at the forefront of the city's most recent patrimonial renovation and orderly heritage projection through history. It is committed to architectural and movable reconstruction, as well as cultural activation, and hosts an annual program of courses, lectures, exhibits and concerts with music as a key component of its curation.
Budapest, Hungary
Budapest is chosen as a location because it is a larger city with an ideal urban soundscape. The city can be distinguished by a variety of sound sources more characteristic of urban environments, such as traffic noises, a higher concentration of human sounds (due to the city's high density) and construction work noises (city in development). The Danube river and many green spots also generate sounds of nature.
Budapest is also home to a diverse range of historic and cultural monuments, many of which are designated as UNESCO World Heritage Sites. Hungary has a strong musical profile, with many important contributions to folk and classical music among other genres.
Link:

https://sonotomia.com/residencies/
SONOTOMIA RESIDENCIES


SONOTOMIA Residency 1.0, Portugal

The first SONOTOMIA residency took place in Alentejo, Portugal, from September 14 to 21, 2020.

During the residency, five selected residents and participants worked on discovering Alentejo's rich marine and coastal life (including rivers and lakes) through spatial sound recordings, systematisation, archiving and manipulation (scientific and creative co-production).


SONOTOMIA Residency 2.0, Spain

From August 30 to September 06, 2021, SONOTOMIA Residency 2.0 took place in Albarracín, Spain.

During this week-long residency, seven participants worked on capturing the sounds of Albarracín and its cultural and natural heritage soundscapes. Experiments with spatial sound recordings, systematisation, archiving, creative and scientific collaboration will form the basis of the residency process.


SONOTOMIA Residency 3.0, Budapest

SONOTOMIA Residency 3.0 will be hosted at the Spatial Sound Institute, Budapest, Hungary, from May 5 to 15, 2022. Details to be announced soon.


SONOTOMIA Final Event, Portugal

The SONOTOMIA Final Event will be held in Portugal in the Autumn of 2022.






From the SONOTOMIA Residency in Portugal: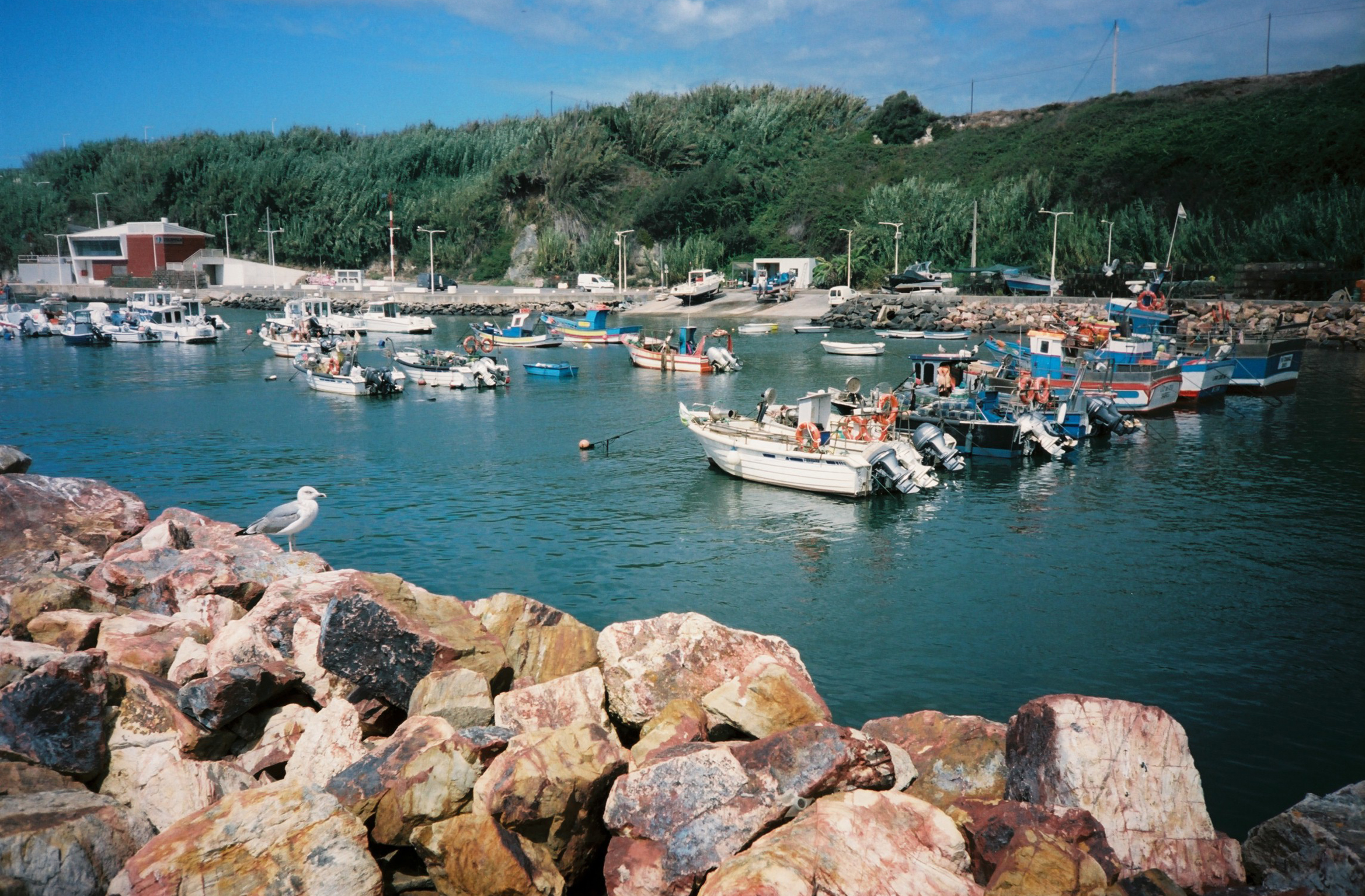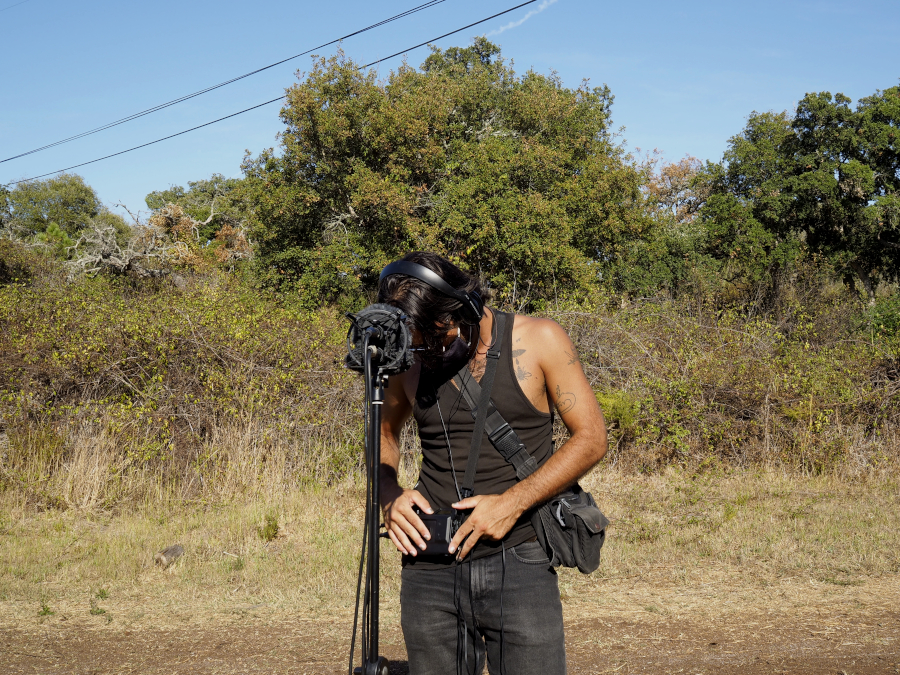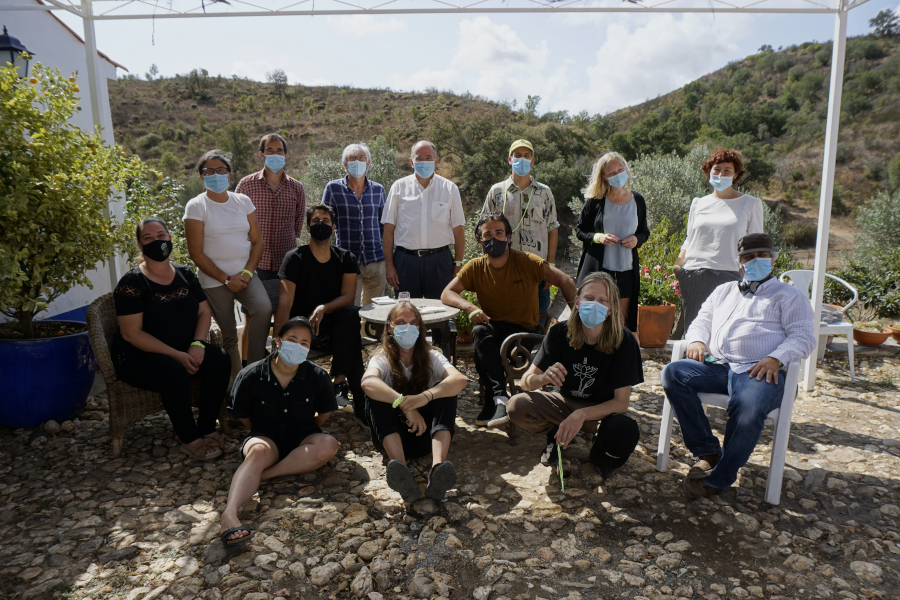 Images:
© SONOTOMIA. All rights reserved.
---
Partners